The Rhapsody offers In-House DJ services to all of it's couples. While utilizing our in-house DJ, Bryan Scherer is not an absolute requirement, it is recommended because he understands how all aspects of our facility work. This includes being extensively familiar with our onsite sound equipment for both the ceremony and reception, troubleshooting audio and video for slideshows displayed on our projector, and logistical solutions for event and guest management (buffet lines, bartender set up, photo booth, etc.).
DJ Package Includes:
State-of-the-art sound systems integrated inside and outside.
Premium intelligent lighting.
Every genre imaginable.
Song requests available all night long.
Full wedding and reception music coordination provided.
Lapel and wireless microphones.
Reception games.
Music provided from start to finish.
DJ Cost: $1400
*Rest easy, there are no additional fees for the ceremony time, equipment or set-up.
Bryan Scherer
Bryan Scherer is an owner of The Rhapsody and a lover of music.  He engages with your attendees and offers games – and sometimes witty jokes – that will make people laugh and loosen up to enjoy a great time. Have you heard of the "shoe game" or "longevity dance" – crowds always love them and Bryan knows how to bring them to your event!
Ready to start the conversation with Bryan about your upcoming celebration – email him!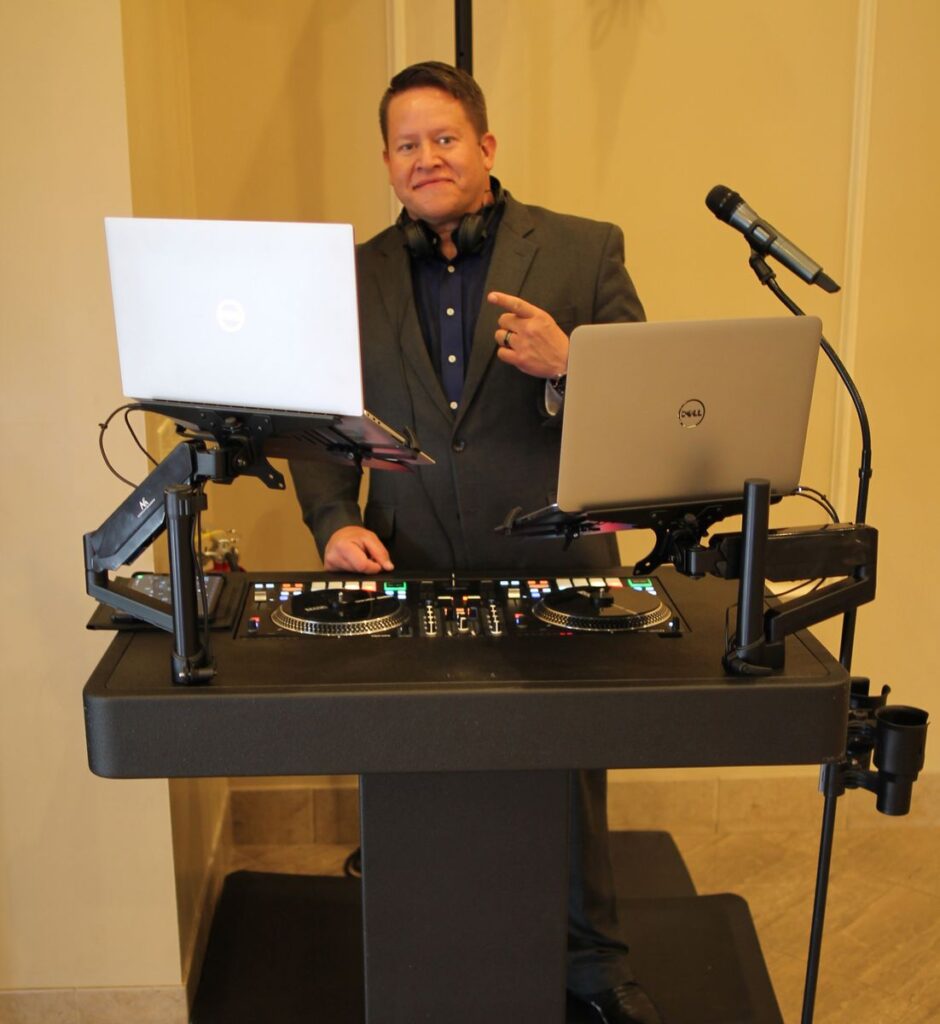 Wow wow wow, this venue is truly incredible!!!!! Family-owned, genuine, gorgeous, and absolutely top-notch! It is so obvious that they care about your individual wedding and want it to be exactly what you've always dreamed of – and for us, it most definitely was. They are a one-stop shop with options to work with their in-house DJ (who is amazing!), include a photo booth and slideshow (which was SO fun), linens, tables, set up, tear down, and even decorations and bridal flowers if you choose! They are honest, direct, organized, caring… We couldn't have asked for anything more, and we would choose this venue time and time again!

– Olivia Swanson 
---
Take the party up a notch by checking out the in-house photo booth options provided by The Rhapsody.
Photo by: eGoldenMoments