A roadmap always seems to help – here are the details of the reservation and planning process when you host your wedding at The Rhapsody. We'll walk through the stages from the first hello to the last goodbye.
Inquiring & Touring the Space
There are two important pieces as you narrow down the venue options for your wedding – knowing rental details and scheduling a site visit.
Get the Information: we've loaded this website with the details you will need to know about renting the space. From the different venue spaces to pricing details and frequently asked questions – it is all here for you to explore and learn about.
Get in Touch: once you've explored our site, the next step is to reach out to us to either get further questions answered (such as our availability) or to schedule a private tour of the facility.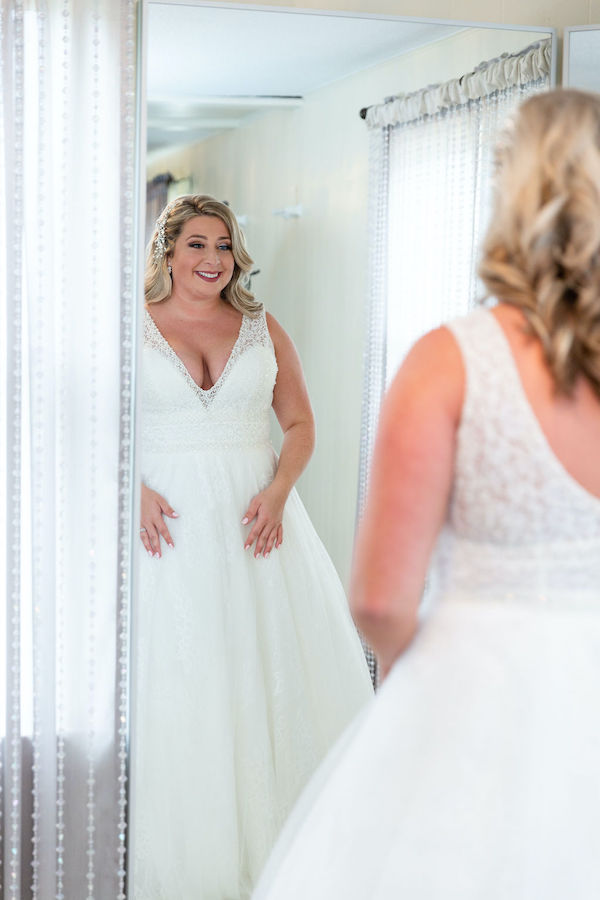 Get a Look Inside: chances are before you book the space you will want to see it in person. So we warmly welcome you to come see our space. From the Bridal Cottage to the Villa to the Grand Ballroom to the Gardens, take a look at all of our spaces to make sure that it matches the vision you have for your wedding. After your tour of the space, we can sit down to make sure that you understand the rental details and answer any questions you may have.
Reserving Your Date
There is nothing more exciting during the beginning of your engagement than locking in a date at your chosen venue – and we are here to celebrate that fun moment with you!
We've simplified and streamlined our booking process to better serve you. To start, it's important to know that all of our dates are first come, first served, so that we know in 100% certainty which dates have been reserved and those that have not. When you reserve a date at The Rhapsody, it is yours, and no other events will be taking place at the space on your day.
While some exceptions are made, all reservations of the space are handled in-person so that we can talk one-on-one about the details of your wedding day. We discuss the date, times, and logistics of the wedding (such as your favorite ceremony location). Then we run through some of the regulations of the space. Then finally, we discuss the beginning stages of wedding planning and what your wedding will look like at The Rhapsody. In all, our conversation and contract signing could be wrapped up in 30 minutes, but we are available longer to ensure that all of your questions are answered and planning details are discussed.
Planning the Details
The details take time – and we are available to meet with you as many times as needed to ensure that everything has been covered and you aren't the least bit stressed. With over 13 years experience (and a hand in over 800 weddings) we lend to you not only a design eye and a detailed checklist, but the expertise that we've built over time to ensure that your wedding day runs smoothly. We offer to you a full wedding planning service complete with assistance in: invitations, table layout, timeline creation, design and decorations, table settings, music, the officiant's speech, and more. We'll even assist you in setting up meetings with your vendors, including the caterer, bartender, wedding cake decorator, photographer and videographer. You've got a list of to-do's that you need done, and we're here to help you get them accomplished.
Hosting Your Wedding
We enjoy getting to know our couples through the reservation and planning process, and that connection drives our commitment in making sure the day is perfect for you. Our goal is that our planning meetings have been so detailed and concise that we know what you want for your wedding day, and you know that we've got it handled. There's no need to stress when our staff is buzzing around on your behalf.
When you arrive to The Rhapsody on your wedding day you will make your way with family and friends to the dressing areas to start preparing for the fun of the day. And while you are enjoying that precious time, here's what our on-site coordinator will be taking care of for you:
Completes ceremony and reception set-up of seating and décor
Receives all vendors and provide direction as needed
Assists photographer with location scouting for first look and family photos
Reserves parking spaces for special guests
Ensures that all small details of the day have been arranged and prepared
Coordinates the rehearsal leading up to the wedding day
When it comes to your wedding, no one knows it better than our coordinator (and you of course)! They will be the lifeline to ensuring the ceremony happens without a gliche. From assisting with the rehearsal to ensuring that the sound and microphones are ready for the processional, officiant's reading, and exchange of vows, they have the entire wedding under control and organized to your specifications.
After the ceremony all attention moves to the reception. With the set-up included for you, the room is ready to welcome guests. While you savor up a few moments of outdoor photos, guests are asked to be seated inside the Grand Ballroom. Now that the party has started, the coordinator gives way to the DJ who controls the flow of the reception (which is why it is important to pick a good one). Then the all-important moment, you and your bridal party are introduced into the ballroom for your grand entrance. A reception host remains to ensure the evening goes well and that all facility operations run smoothly. From the first moment you step in the venue, to the last wave goodbye, our staff is dedicated to your happiness.
---
Have questions about our reservation and planning process, we are happy to help!